We at Infinite Luup are here to help you achieve your small business dreams.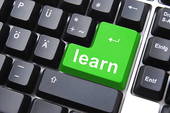 An infinite loop is defined as repeating instructions until success occurs, then starting the process again.
We hope to achieve that for you.
Search, learn, apply, success, repeat!
Our goal is to contribute to raising the business educational level of our visitors by improving their business skills giving them a chance to find, and take advantage of career opportunities.
Enjoy the site, and have fun!   To your success!
Certain content that appears on this site comes from Amazon Services LLC. This content is provided AS IS and is subject to change or removal at any time. This site is a participant in the Amazon Services LLC Associates Program, an affiliate advertising program designed to provide a means for sites to earn advertising fees by advertising and linking to amazon.com. Amazon, the Amazon logo, Endless, and the Endless logo are trademarks of amazon.com, inc. or its affiliates.